Gastroback Design BBQ Advanced Control, 42539
Add to Wish List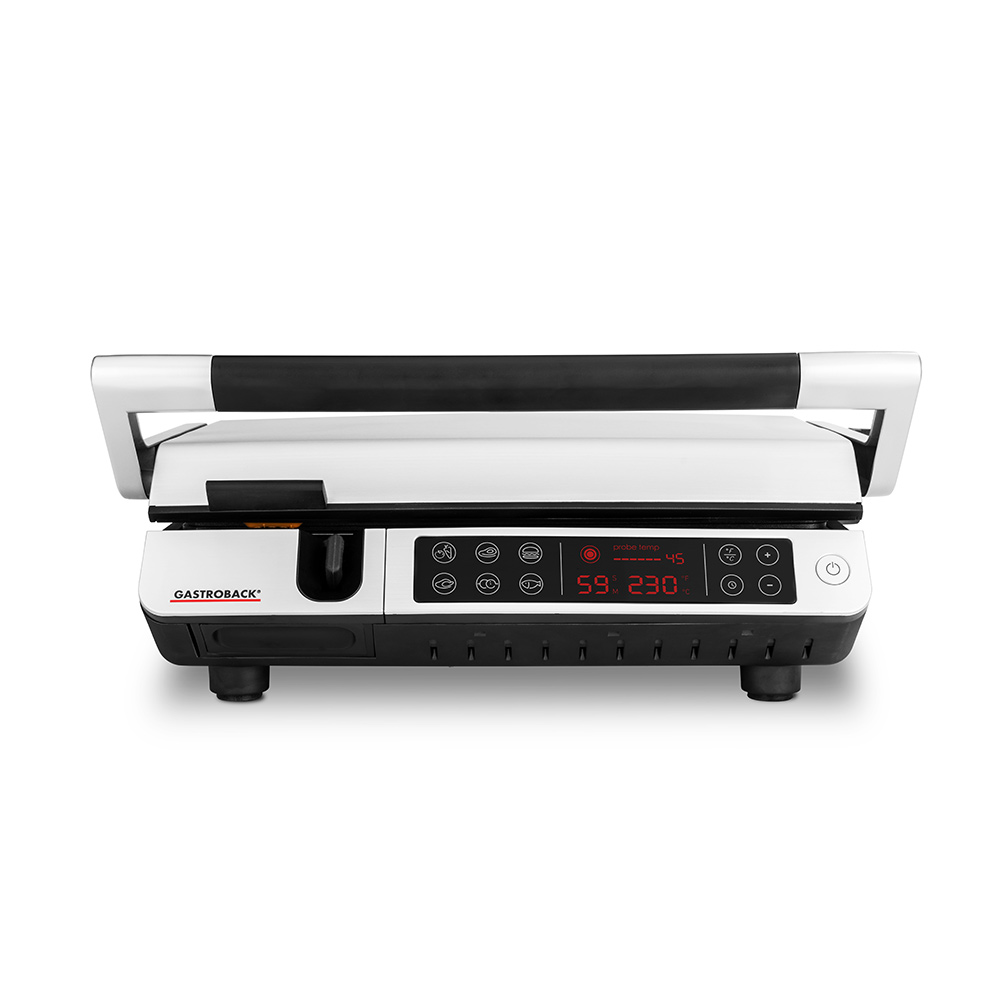 Free Delivery
Price Promise
Easy Payment
Install & Demonstrate
All prices include VAT
Spend AED 3,000 or more and get a FREE Ninja Air fryer.
Spend AED 10,000 or more and get a FREE Shark Vacuum cleaner.
Product Out of stock
Product Features1
- Perfect combination of grilled food, temperature and time
- Integrated grill thermometer determines exactly the core temperature and indicates the exact cooking level of the food
- Suitable for various meats, kebab skewers, poultry, vegetables, hamburgers, panini, fish, etc.
- 6 BBQ programs with preset temperatures
- Unfoldable for use as a large barbecue grill approx. 1632 cm sq of grill contact area
- Grill contact area approx. 816 cm sq (34 x 24 cm)
- Ribbed upper part grill plate with height adjustment for a fine drawing of the food
- Flat bottom grill plate also suitable for pancakes, omelets, fried eggs, crepes and potato pancakes
- Extra fast grilling with 2000 W
- Heating plates with integrated heating elements
- 60 minute timer with audible signal
- Low-Fat-Function, healthy contact-grilling for zero fat
- Anti-stick coating
- Removable grill plates, dishwasher-safe
- Integrated grease drip tray, dishwasher-safe
Reviews
there are no reviews available yet.
0.0
share your thoughts with other customer.